Saturday, February 22, 2014
Janine and her husband, Lyndon - Photo by Janine Sherman Barrois
Congratulations to
Criminal Minds
writer
Janine Sherman Barrois
for winning a
NAACP award
for
Outstanding Writing in a Dramatic Series
! Janine won for the episode '
Strange Fruit
'!
Well deserved win Janine!!
Friday, February 21, 2014
THE BAU INVESTIGATES MYSTERIOUS DROWNING DEATHS DISCOVERED IN THE LAS VEGAS DESERT, ON "
CRIMINAL MINDS
," WEDNESDAY, MARCH 5
"Persuasion"
– Mysterious drowning deaths discovered in the Las Vegas desert have the BAU trying to figure out the true cause and motive for the murders, on
CRIMINAL MINDS
, Wednesday, March 5 (9:00-10:00 PM, ET/PT) on the CBS Television Network.
CHEAT TWEET:
The BAU investigates curious drowning deaths in the Vegas desert on
#CriminalMinds
, 3/5, 9pm
http://bit.ly/NfkceM
SERIES REGULARS:
Joe Mantegna (David Rossi)
Thomas Gibson (Aaron Hotchner)
Shemar Moore (Derek Morgan)
Matthew Gray Gubler (Dr. Spencer Reid)
A.J. Cook (Jennifer "JJ" Jareau)
Kirsten Vangsness (Penelope Garcia)
Jeanne Tripplehorn (Alex Blake)
GUEST CAST:
David Clennon (Marvin Caul)
Ashton Holmes (Finn Bailey)
Michael Irby (Cesar Jones)
Susan Santiago (Det. Solana Ramirez)
Darren Romeo (Romeo the Magician)
Gregory Bach (Olsen)
Keelin Woodell (Sarah Renfield)
Sheila Shaw (Irma)
Mark Sande (Bill)
Keisuke Hoashi (Dr. John Chen)
Travis Hammer (Elijah Hall)
Courtney Cunningham (Frida Bancroft)
Kayla Crance (Renee Sheffield)
Karen Teliha (Gladys)
Olga Pikhienko (Olga the Contortionist)
WRITTEN BY:
Sharon Lee Watson
DIRECTED BY:
Rob Lieberman
Posted by

SETW
at 9:36 AM
No comments:


Wednesday, February 19, 2014
Remember
all that this episode will air at a special time:
Wednesday at 10pm!!
Posted by

SETW
at 11:11 PM
2 comments:


This thread is open for you all to post comments and talk about tonight's new
CRIMINAL MINDS
episode, titled
'Mr. & Mrs. Anderson'
, and written by
Kim Harrison
.
Hope you've enjoyed today's episode, and remember that next week we'll have a brand new one!
Posted by

SETW
at 9:11 PM
41 comments:


This post may contain spoilers, probably small, but they may be big too; proceed with caution!
This post will be updated when more images of our dear gang are shared from the set.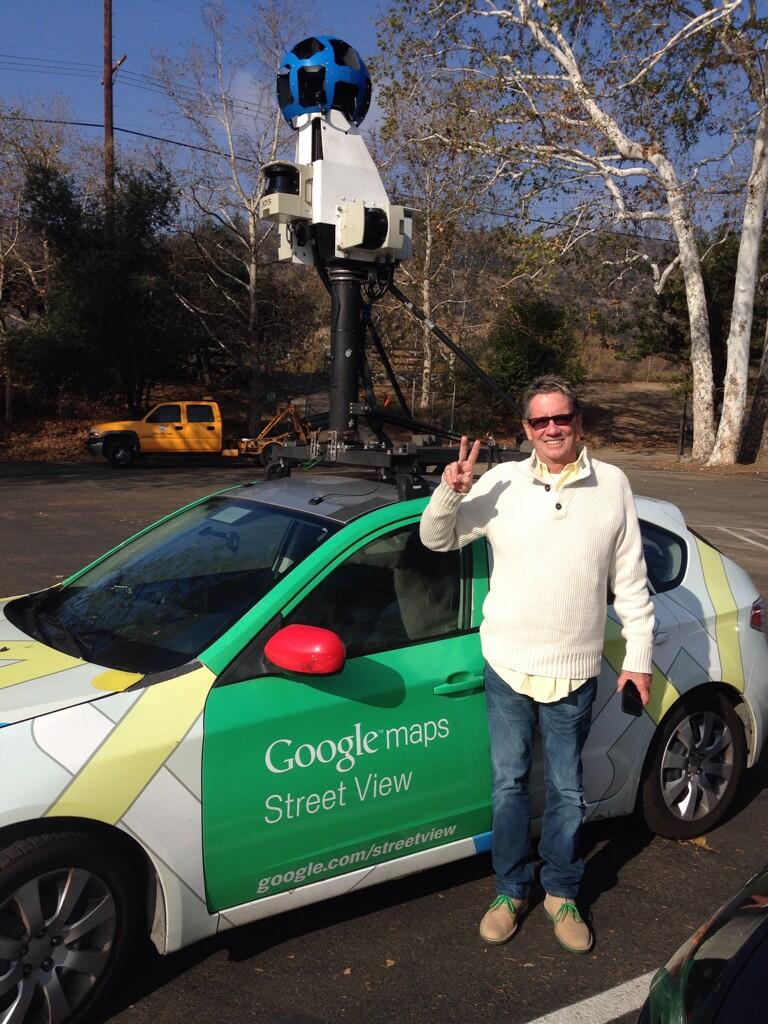 Scouting for CM ep 919 and look what we ran into. I'd like to scout our locations in this.
360 degree view. - Photo by Harry Bring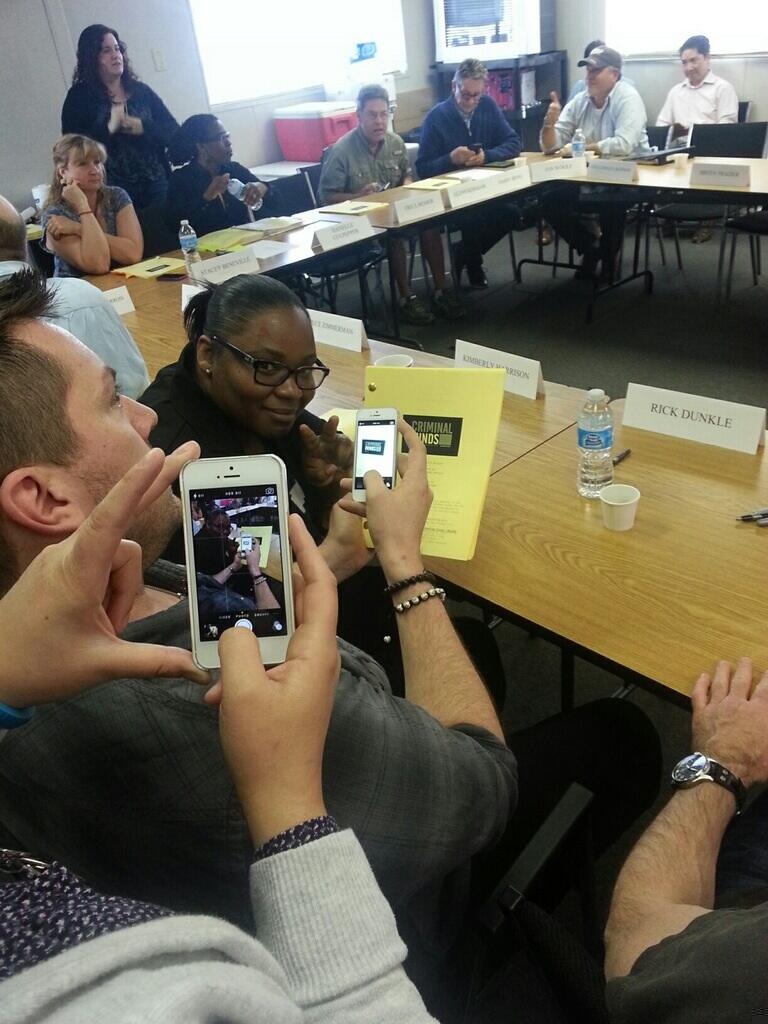 The read through for EP#919 "The Edge of Winter" written by @Jsbarrois
@iKimHarrison @rickdunkle - Photo by CM_SetReport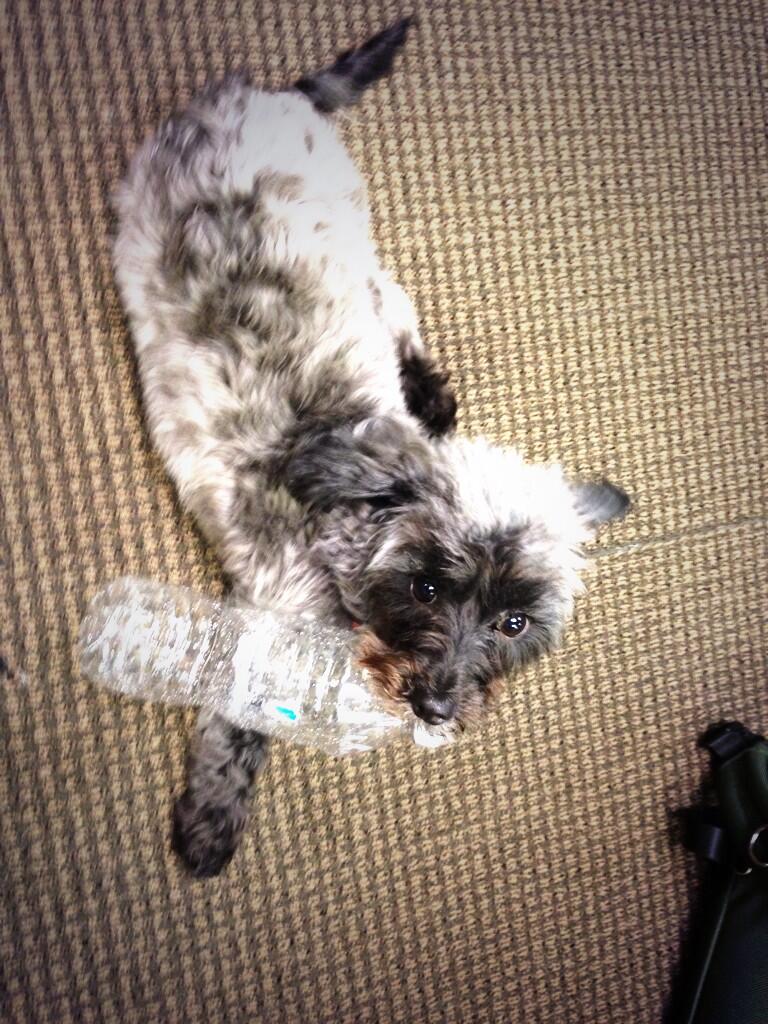 Today on #petsofcriminalminds meet Smokey Joe Pop Tart. #officelife #CriminalMinds
- Photo by CM_SetReport
DEREK MORGAN... SUITED n BOOTED... TIME TO SET THE RECORD STRAIGHT AND GET TO THE TRUTH!!!! #criminalminds - Photo by Shemar Moore
"Don't let the suit fool ya!!!" Derek Morgan don't play!!!! SHEMAR DOES THO!!!! - Photo by Shemar Moore
@Hillview798 directing her first CM! She jammed today! Woohoo!! @CriMiFeed
@CrimMinds_CBS @CM_SetReport - Photo by Janine Sherman Barrois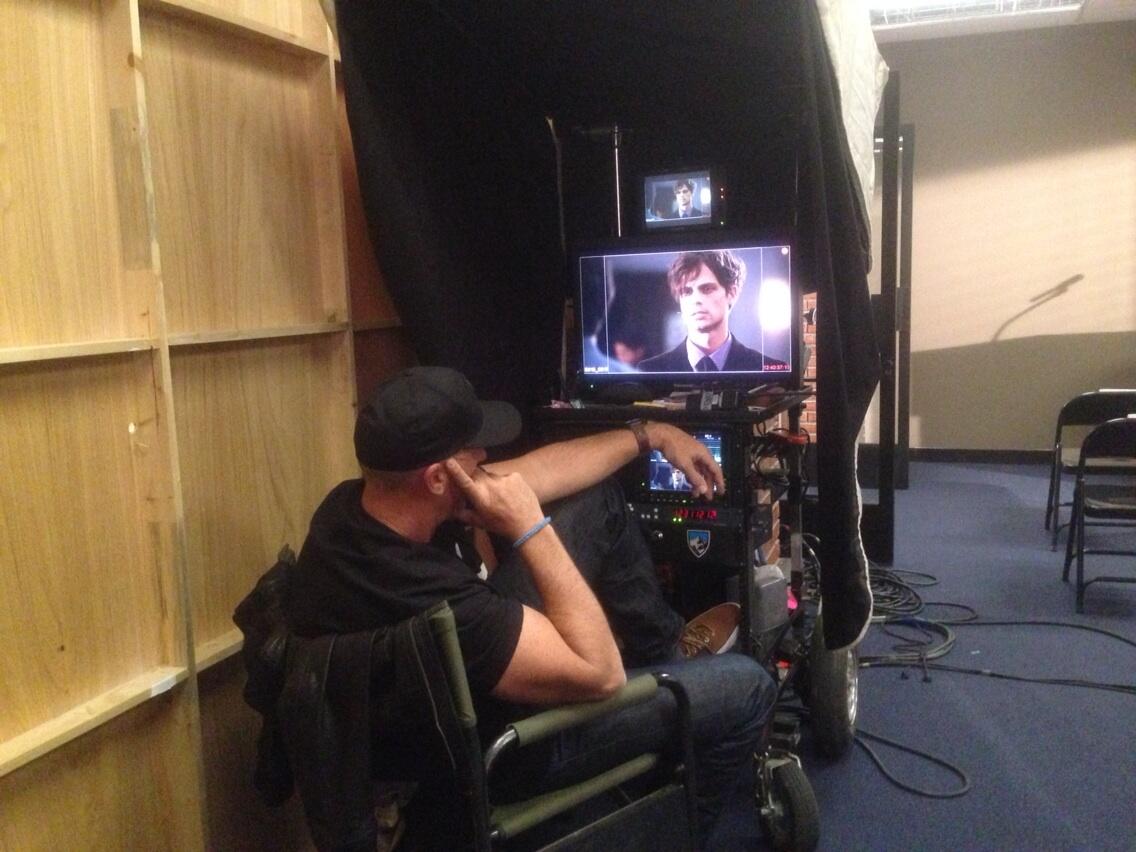 Our DP Greg St. John doing his thing. - Photo by Joe Mantegna
How did you spend your Valentines Day ? Ep 919 "The Edge of Winter" - Photo by John Hatchitt
Kicking ass and taking names is pretty much on their agenda today.
- Photo by John Hatchitt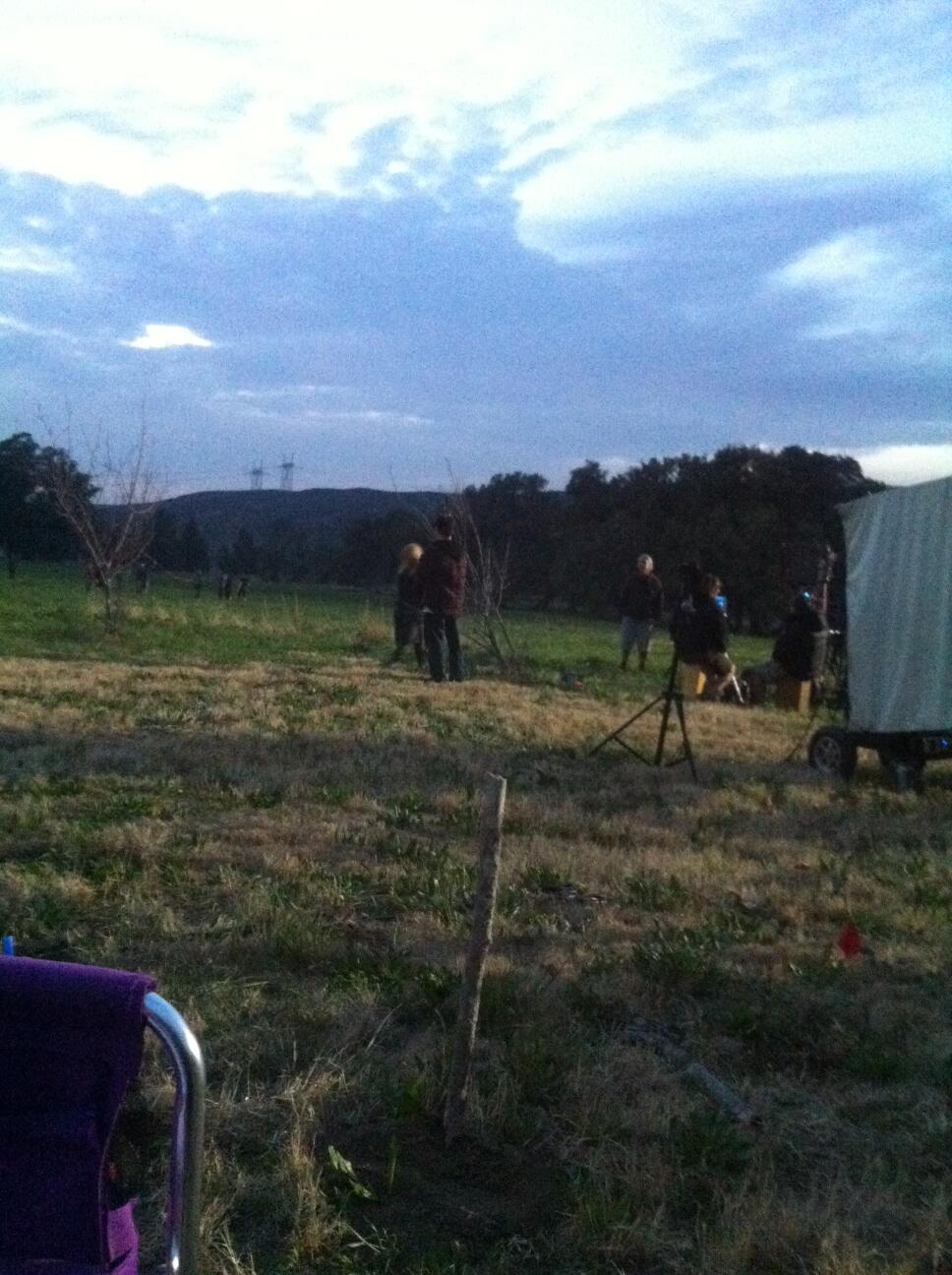 Why is it murderers only kill in the middle of nowhere? - Photo by Linda De Andrea
Late night! - Photo by Janine Sherman Barrois
Starting a new series today on CM, "The Farm & the Furious." - Photo by John Hatchitt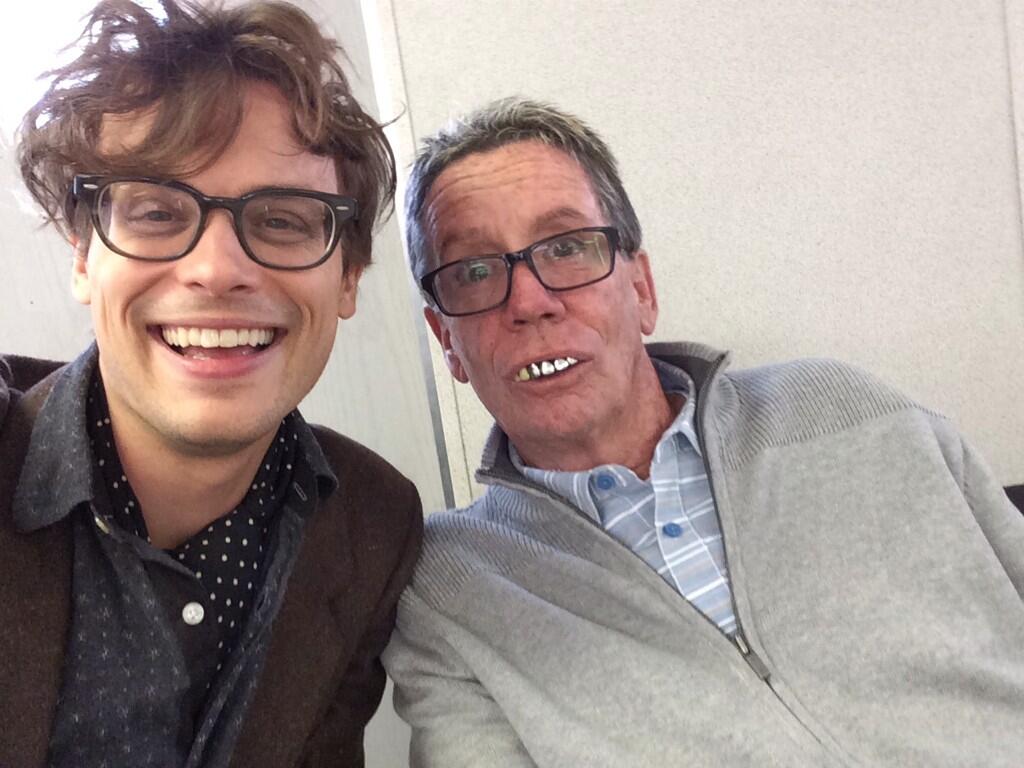 MGG and me (with metal bubba teeth) - Photo by Harry Bring
This is every sets BFF! #CM #night #edge of winter @Hillview798
- Photo by Janine Sherman Barrois
This lil set is us for all 12hrs of today. - Photo by John Hatchitt
Fri morning meeting of the minds w/ @Jsbarrois & @PamLeonte on Ep 919 "The Edge of Winter"
- Photo by John Hatchitt
Make sure to check out this Gem of an actress @aashadavis that graced us on Ep919.
She is gonna turn some heads. - Photo by John Hatchitt
Kicking on set with this week's stars! @aashadavis @Emayatzy @Hillview798 this one is a good one! An @ shemarmoore ep - Photo by Janine Sherman Barrois
@Hillview798 directing on cm! Watch out... She's a rockstar as is @PamLeonte scripty! @aashadavis @shemarmoore
- Photo by Janine Sherman Barrois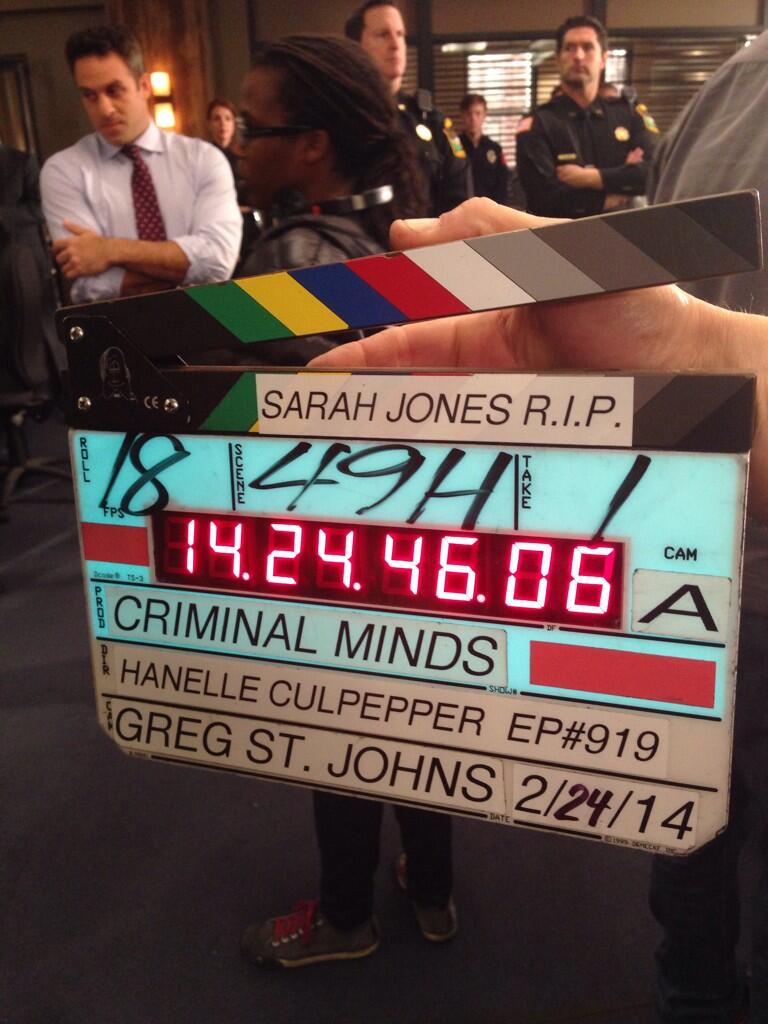 RIP Sarah Jones! With love from every crew in America. - Photo by Harry Bring
Not sure if the scene is really going to work with TG playing his part like this? - Photo by John Hatchitt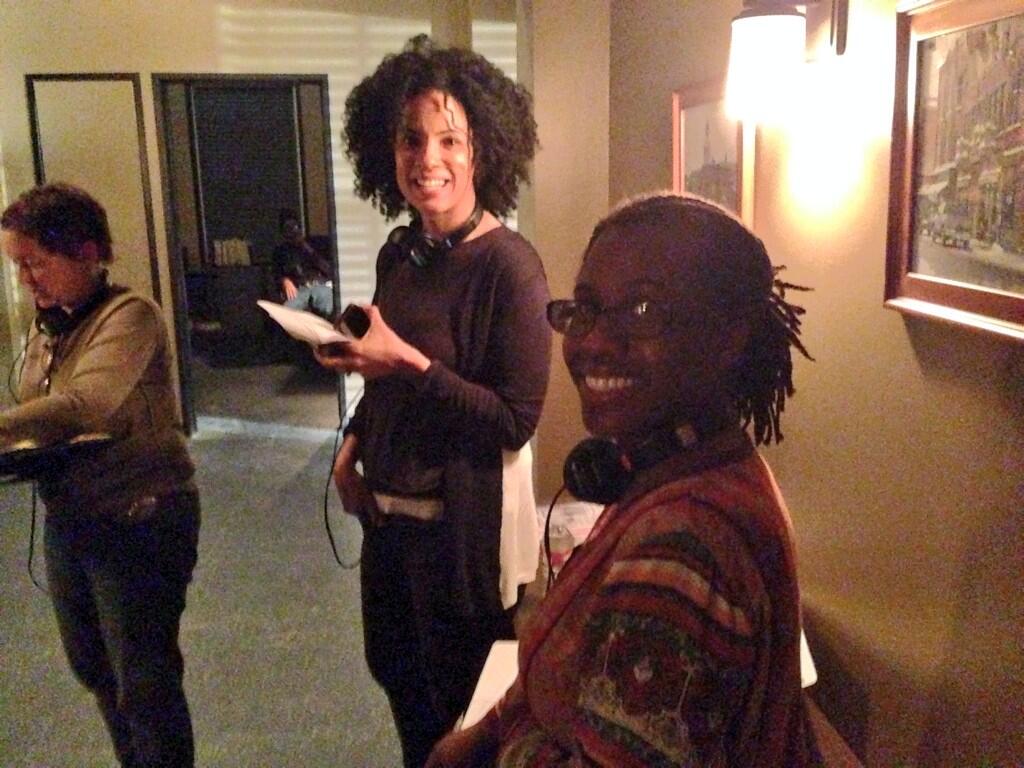 On set with 'Award Winning' writer @Jsbarrois and director @Hillview798 #CriminalMinds EP#9x19 Day 7 of 8
- Photo by CM_SetReport
Our girl! The beautiful @Vangsness @CM_SetReport @criminalmindsrt
- Photo by Janine Sherman Barrois
@PamLeonte @CM_SetReport tiny furniture! - Photo by Janine Sherman Barrois
Jeez. What a messy station today. Somebody clean this up please.
- Photo by Dayne Johnson
It's a wrap! @Hillview798 rocked! What an amazing ep! Woohoo!! @criminalmindsrt @CM_SetReport
- Photo by Janine Sherman Barrois
Posted by

SETW
at 11:41 AM
No comments: