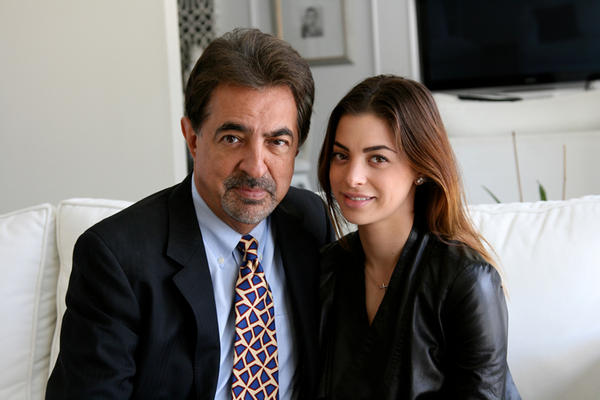 by J.M. Stewart
There is no greater joy for a father than seeing his daughter follow him into the family business. Because of the business he's in,
Joe Mantegna
is granted the added pleasure of literally watching his daughter,
Gia
, as she makes a name for herself on stage and screen. Every Hollywood family deals with this dynamic a little differently, of course. Yet as J.M. Stewart discovered during a leisurely meal at
Taste of Chicago
in Burbank, Joe and Gia handle it particularly well. If you're one of those people who thinks that acting is an art and parenting is a job, well, this interview may change your mind. For the Mantegnas, it's clearly the other way around.
EDGE:
I would like to start by avoiding the obvious question, which goes something like, 'Gia, what have you learned about acting from your father...'
(simultaneously)
JM:
Everything.
(simultaneously)
GM:
Nothing. Absolutely nothing.
EDGE:
Okay then. Well, in the spirit of avoiding that question, Joe, what have you learned from watching Gia?
JM:
Part of what I've learned is that what we do is inherent. It's just there. When I became an actor, I saw the children of actors working and wondered, What's that about? Would they have even gotten into acting if they weren't following their parents? I came from a background of no actors, nobody in my family...
To Read More:
EdgeMagOnline.com